Market Note
As we end the first month of Q2 for 2023 Brent Crude has seen a slump of around 4.5% since Monday, now trading at $78.31. Crude has hovered around the $80-$85 mark for the past couple of weeks and now threatens to break the $75 mark if the downward trend continues due to continued concern surrounding the global economy. Brent flipping into a Contango for the first time since late January, indicates a surplus in supply outweighing demand soon.
Furthermore, news of Russia's revenue from crude falling by a third in the first quarter of the year, came out this week, with research pointing towards the impacts on western restrictions on Russian Crude, along with OPEC Production cuts acting as a delayed fuse in the markets.
Banking fears have also hit the headlines as of recent, with financial turmoil heating up for First Republic Bank spooking the markets on Tuesday. The bank shares extended its losses this week with a 95% decrease in stock price so far in 2023, In turn spiking concern for the global economy and impacting oil markets.
Industry Note
Global economy fears have been supported by U.S Consumer Confidence numbers declining in April from 104.0 to 101.3. Falling oil refinery margins have raised concern about demand, with French refineries restarting after strikes hit in February, as well as Russian oil being shipped out at a lower cost, enabling larger clients like India and China to boost their exports.
Cost and inflationary pressures have postponed over 75% of fleets from taking the move to forms of electric vehicles for their fleets with the push to be sustainable halting growth for many companies who are facing the squeeze of current economic pressures.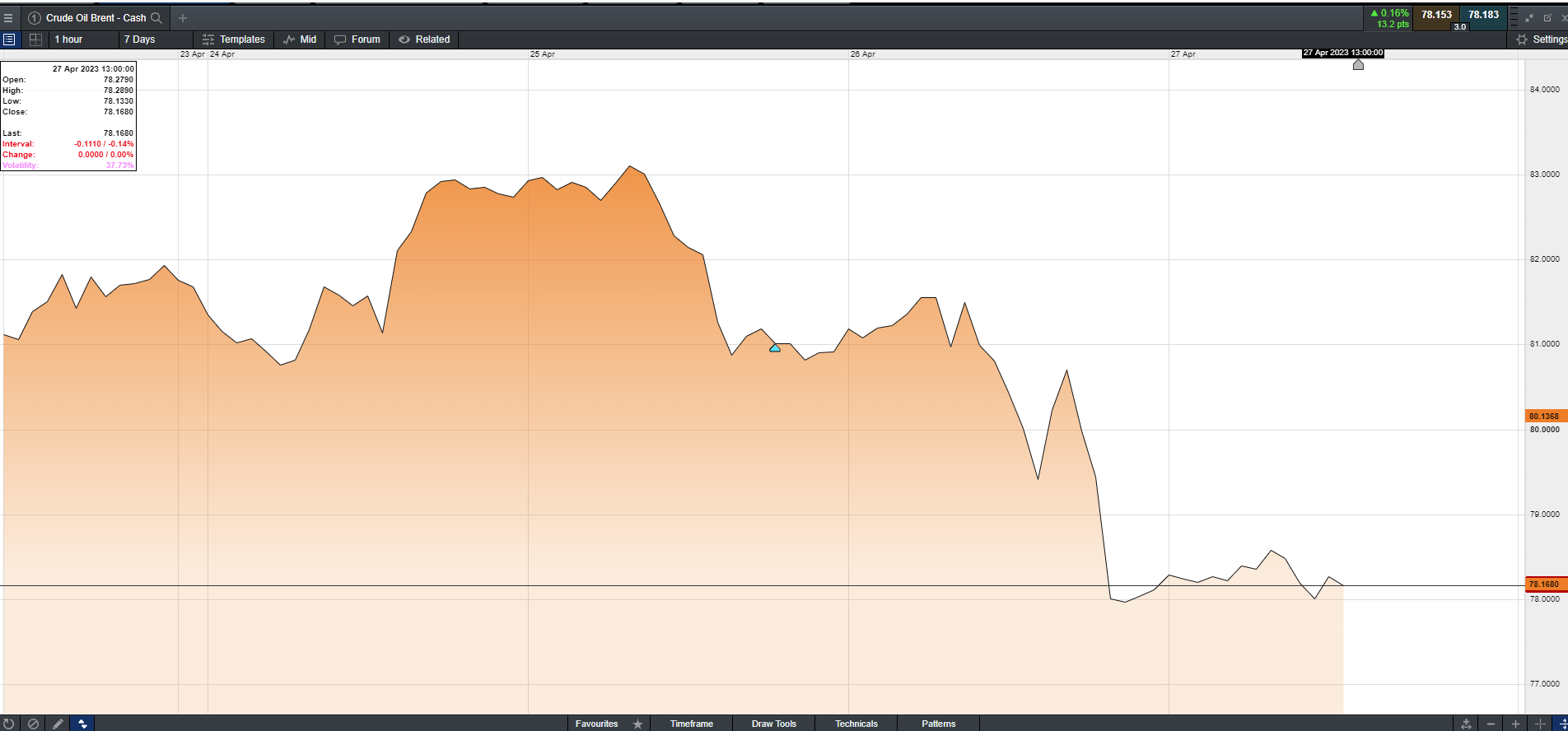 Economic Calender:
03rd May: U.S Federal Open Market Committee
04th May: U.K Bank of England Money Supply / Consumer credit
10th May – U.S CPI Figures / Crude Oil Import report